We believe that experiencing the outdoors and getting regular exercise and recreation is the key to a happy and fulfilled life. This should be true for everyone regardless of age or physical condition. And this is why we have placed this value at the core of our business - a happy life is a life on the move and hence our motto:
"BORN TO MOVE"
Who we are?
The ixroverfl.com brand is profiled as a specialized online store and sales portal for outdoor sports strollers and bike trailers in the USA, based in Florida and California. In our offer, you will find a complete range of products of iXROVER / xROVER brand strollers, which you can conveniently choose and have delivered via our online store. We have tens of strollers permanently in stock, you can also take your chosen stroller from us in a fully adjusted condition or have it delivered anywhere in the USA and Canada via FedEx and UPS forwarding companies. On our online store, you will find all types of iXROVER stroller models such as Special needs stroller for autism, Stroller for special needs child, Special needs stroller, Stroller for beach, and many more, which are equipped with "ALL IN ONE" sizes S, M and L with several color combinations. We provide a full two-year warranty for all products sold. We fully believe that you will be maximally satisfied with the choice and purchase of our iXROVER / xROVER sports outdoor stroller and bike trailer.
Mission and Vision
Our mission is to make life easier for all families and their loved ones, both parents and children. Make life more pleasant for the whole family. Our goal is to provide children and adults with special needs with the best available product on the market. We continue to develop and search for innovative ways for our product, which we then test for performance and value. We are proud to offer unique products like Stroller for disabled child / adults and Stroller for a handicapped child / adults; we provide perfect customer service and real shopping comfort, and a complete warranty on the strollers that we sell.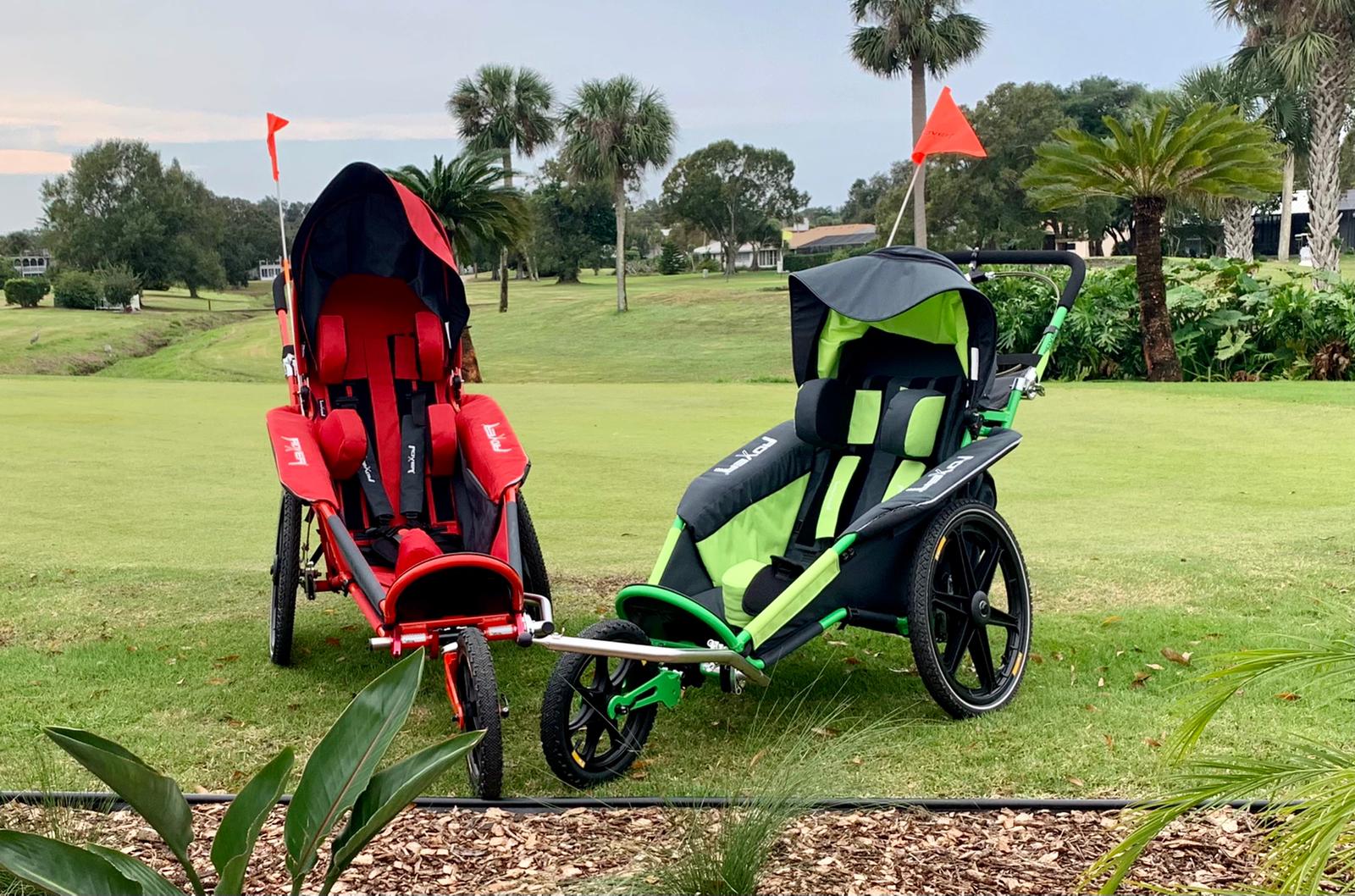 Our strollers
iXROVER / xROVER is a specially designed multifunctional outdoor sports stroller/buggy such as a beach stroller, special stroller for hiking, stroller for sports, and many others that allows you to do a variety of outdoor activities. iXROVER / xROVER is suitable for children, adults, and seniors alike. Whether you like cycling, skating, running, or hiking - you can do it all together now, at full blast, without remorse, and with no fear for the health and comfort of your loved ones. In its standard version, the iXROVER is designed for newborns and kids up to about 4-5 years of age. However, other versions for older children and adults having problems with their musculoskeletal system are available too like a jogging stroller for disabled adults and a Stroller for disabled teenagers.
iXROVER extends the possibilities of movement about the city as well as the variety of outdoor activities. iXROVER is made of the best quality materials. Extremely lightweight yet super-durable 6000 and 7000 series aluminum skeleton ensures maximum rigidity of the frame. Other components are aluminum too. The heavy-duty parts, such as the cycling kit, wheel attachments, and other elements, are made of the highest quality stainless steel and meet all standards. The upholstery is made of a highly durable Cordura fabric that ensures the long durability of the seat, side panels, and other stressed parts and is easy to wash. Safety, control, incredible versatility, and the best quality - are the main reasons to opt for the iXROVER stroller. While the stroller/buggy driver can enjoy its high utility value, easy handling, and a wide range of accessories, the passenger will literally luxuriate in spending time in the ergonomically shaped seat with maximum comfort.
iXROVER nevertheless offers more than comfort and convenience. It can also boast of its specific design - its unique and modern look will certainly attract your attention. We have chosen a unique model "ALL IN ONE" for sale in the USA and Canada that boasts almost all the basic equipment - wheels, cycling kit, seat, fixation pad, hood, rear large bag, mosquito net, 5-point safety belt with padding, wind stopper, raincoat, safety hand belt, bike bag, and waist bag/handle bag. All these "gadgets" turn iXROVER into a multifunctional and versatile stroller/buggy - the best solution for a reasonable price.
Everywhere you go with your iXROVER stroller and wherever you move, you will simply see thanks to the iXROVER brands.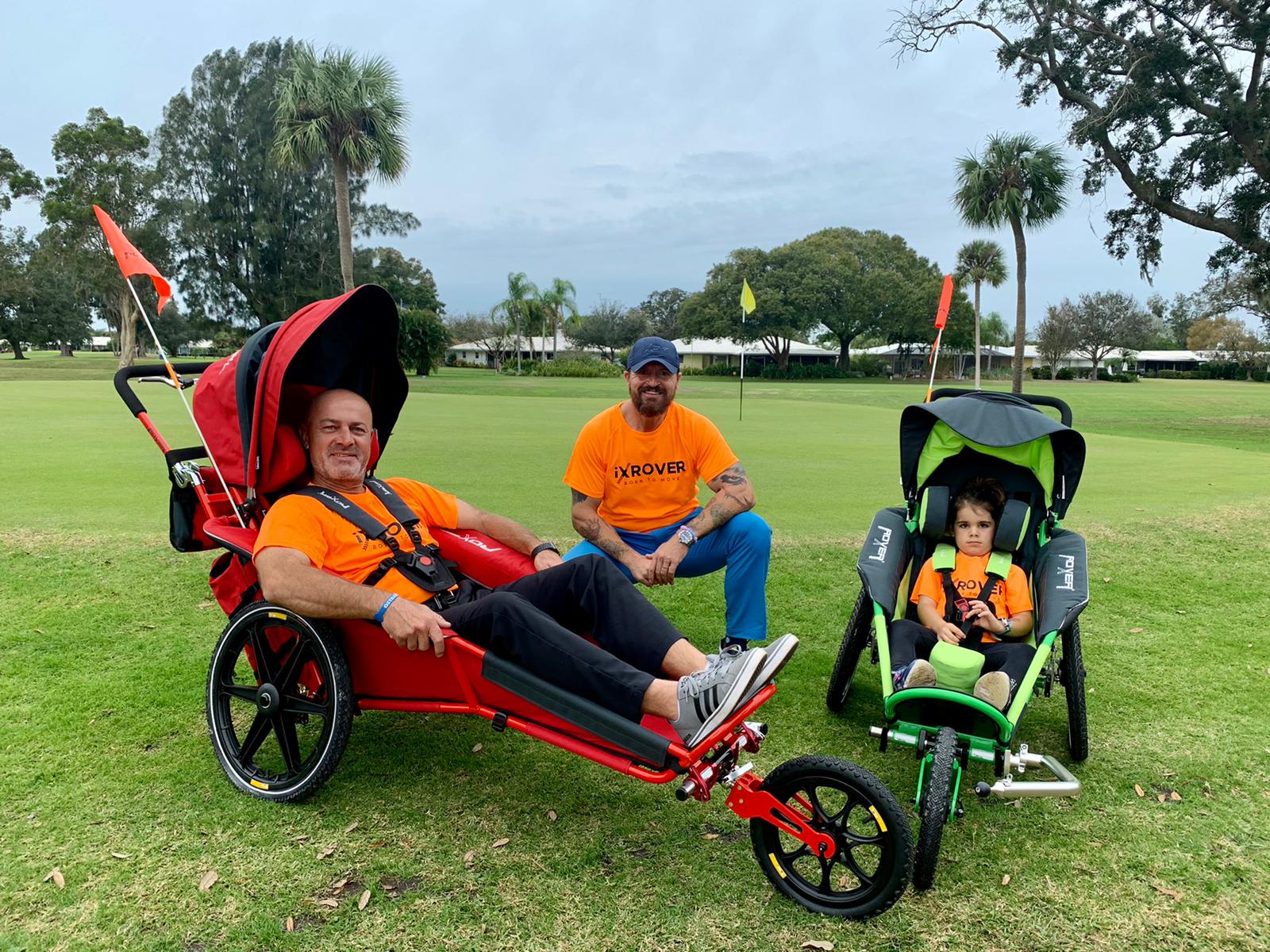 Peter's story
"We all long for a happy, fulfilling, and contented life. We are looking for guaranteed manuals and proven recipes on how to achieve this. I believe that the key is to actively spend time in the company of our loved ones. The combination of motion and building of quality interpersonal relationships positively affects both our physical health and our mental well-being".
"I personally get convinced of the truth of this statement every day. I and my whole family have been involved in physical activity and outdoor sports for many years. They have become an integral and completely natural part of our lives. It is not just the movement itself but also the mutual closeness that brings us joy. The moments when we fully enjoy the time spent together sharing common experiences, not just side by side or through social networks but in the real world, here and now - all of this makes us happier and brings harmony and well-being into our lives".
"I wished everyone could lead such a happy and active life - regardless of age, physical condition, or physical disability, while at the same time feeling comfortable and safe. That is why I was looking for a product that would meet all these attributes. The result of my search has been the iXROVER / xROVER multifunctional sports stroller that fully honors its motto: born to move. Thanks to its unique features, it will certainly become a reliable and indispensable companion of yours while traveling. It will enable you to set out for a journey with your recently born offspring or with your grandparents, who have already given up physical activities due to health problems. iXROVER will allow you to strengthen your family relationships, will pull you out of solitude, will expand your mobility, and will allow you to (re)discover all the beauties of life. So don't be afraid to open up to new experiences"!
Peter Kral
President / Owner

Manufacture facts:
70% of components made, assembled or produced in the European Union
50% of local components produced by the manufacturer and 50% by local suppliers
Final assembly by the exclusive manufacturer 100%
30% of components imported from Taiwan, Europe, and Japan (among other countries)
80% of imported components are custom made, OEM production under control and supervised by the manufacturer
Potential / planned production and import capacity for 2022 and later will be up to 300 pcs/year
If needed the exclusive importer is able to increase the delivery of strollers to 400 pcs/year within 4-6 months
We are exclusive importer to the USA and CANADA:
The offices and storages are located in FL and CA
E-shop and website: www.xrover-usa.com
All major credit cards accepted for payment
All replacement parts are sourced directly from the original manufacturer
Service and repairs are covered by warranty for a period of two years
Delivery time across the USA and Canada from 2 to 10 business days
Contracted main carrier by FedEx and UPS