iXROVER / xROVER Model S ALL IN ONE for an unbeatable price on the market !
3,599.00 USD and shipping is included throughout the USA !
Model 2020-2021
Multi-functional outdoor sports stroller and bike trailer. Variable, ergonomic and comfortable versatile stroller made from an ultra light alloy. Its anatomical shape and conceptual solution ensures for the best possible ergonomic seating position.
This unique multifunctional sports stroller / jogger iXROVER / xROVER is suitable for all kinds of outdoor sports and activities. The iXROVER / xROVER stroller can be used in any terrain and weather, so you can spend joint activities with your loved ones anywhere in nature.
Its design and construction offers access to recreation that a wheelchair cannot. It is light and very easy to operate, even with an adult up to 265 Lb. Available in three sizes, for people with limited mobility from child to adult.
iXROVER / xROVER stroller is equipped with many features that make it ideal for most outdoor terrains from city streets, to the beach - even snow - and can also be attached to the back of an adult bicycle so everyone can enjoy the ride.
The stroller is made perfectly for safe, comfortable and ergonomic seating position and contains lots of head and foot support.
Choose the color combination - ORANGE, BLUE, RED, PINK and GREEN !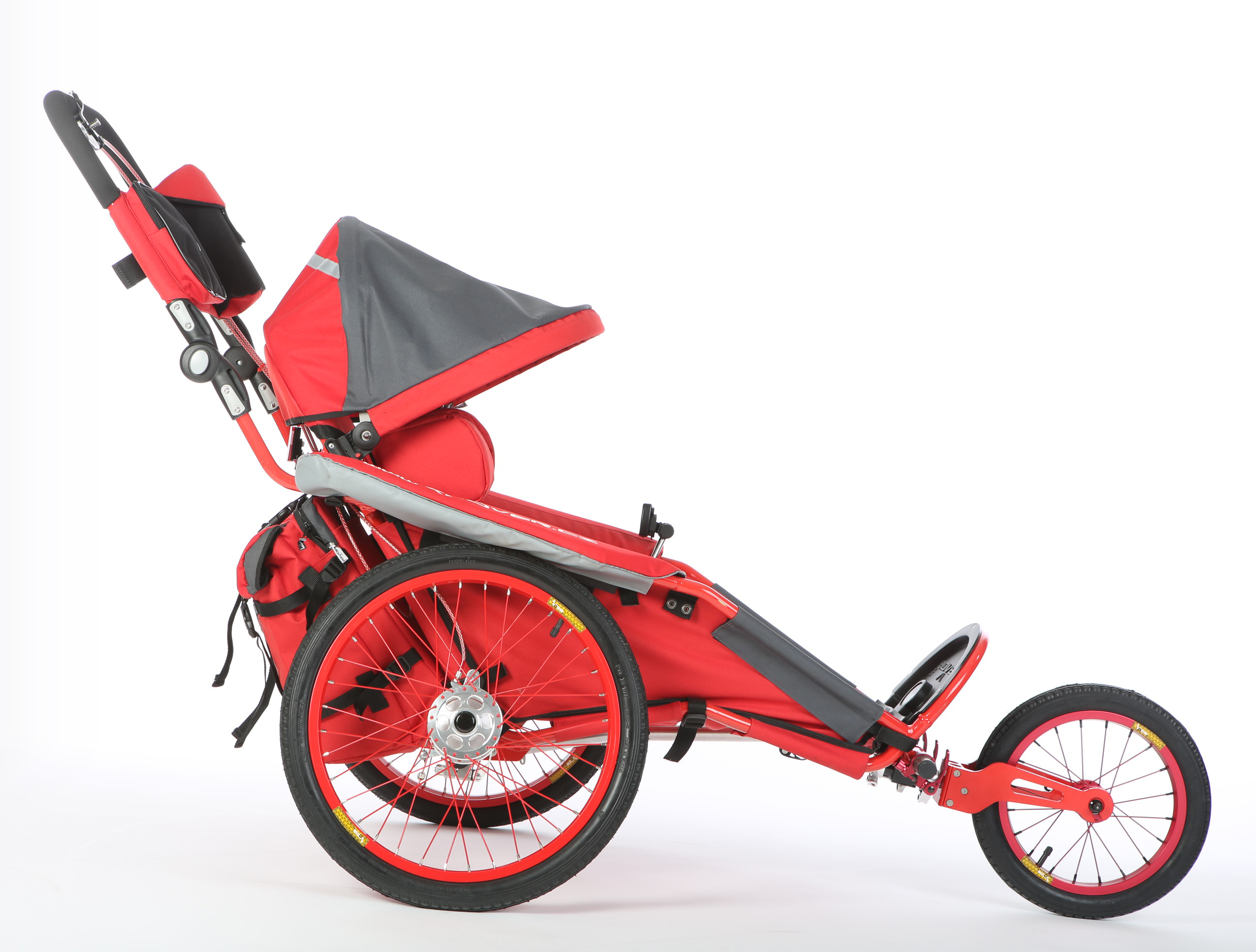 Practical, functional and eye-catching luxury design. What more could you want? It's up to you.
• see our web page www.ixroverfl.com
• If you have any questions, please contact us at 941 735 3444 or e-mail info@ixroverfl.com
Sincerely,